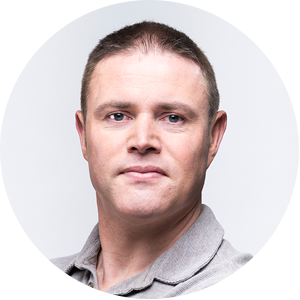 David Ó Laoire
Actor: Seán Mistéal
Family & Relationships: Nell Uí Laoire (mother), Gráinne Ní Bhraonáin (wife), Briain Mc Donagh (first cousin once removed).
Occupation: Postman
During his time in the priesthood, David believed fervently in God, but he couldn't resign himself to celibacy. He had always been very interested in community care. He decided to take a year's leave from the priests to think seriously about his vocation; and he came to Ros na Rún to be a social worker in the Teaghlach. In Season 10 he had an affair with Berni, which led him to finally give up being a priest.
David has a big heart. He is generous by nature and hospitable with his time, but in his attempts to please everybody he sometimes forgets himself. He sees goodness in everyone and owing to that one or two people have taken advantage of his gullibility over the years. He is a loyal, helpful person, but he dislikes confrontation and therefore avoids it, which can sometimes make him appear weak. He gets on well with young people and adults too; with that and how understanding he is, he made for a great social worker.
David and Gráinne were made for one another, they became an item in Season 21. They married in Season 22.
Having spent years working in the public interest in the Teaghlach, he lost his job when poteen was found in the possession of a youth. Pól burnt the Teaghlach in Season 21 and there is a pharmacy in it's place now. Nowadays David works locally as a postman.