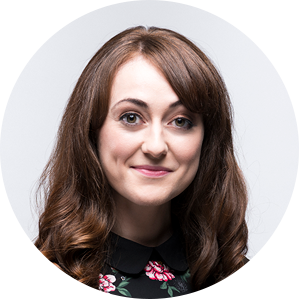 Dee
Aisteoir: Máirín de Buitléir
Family & Relationships: Noreen Mhic Aodha (mother), John Joe Daly (father), Katy Daly (sister), Jay O'Connor (nephew), Conall Daly (brother), Mack Ó Riain (husband).
Occupation: Solicitor
Deirdre is a snobbish, fastidious person. She calls herself Dee but her family still call her Deirdre. She didn't want to come to Ros na Rún, it was because of meeting Mack that she ended up coming to town. She didn't even tell Mack that she was John Joe's daughter! She was trying to stay well away from her family, while focusing on her legal work in Galway city. When Mack took her for a meal in Gaudi it came to light that she was related to the outspoken chef, Katy.
She married Mack in Season 21. They had a big day, she wore a beautiful wedding dress, every single thing was perfect except for her relationship with her husband. It was on their wedding day that Dee found out Mack and Katy slept together. Suffice to say that this started war amongst the Daly family. Her mother was Dee's only source of solace at the time. She prefers her mother's company to that of her father, she's more like her.
When Dee was young she was very quiet and studious; very different from her dad. She learnt to read at a very young age and if she wasn't reading above in her room you'd find her out walking the untamed beauty of her homeland. The Kennedys owned the fish factory in which Noreen worked and Deirdre became very friendly with their daughter. They had a big house and plenty of money to spend on trinkets and dresses. Deirdre went everywhere with them, living the life of riley – which caused her younger sister Katy to be severely jealous. As well as that Katy was pining after John Joe but Deirdre preffered Ferdia. Ferdia could be depended on, he was a man to admire as far as Dee was concerned. The two daughters could not be more different from one another and they have kept on fighting from ever since.
Dee is a good solicitor and the people of Ros na Rún go to her when they find themselves in need of legal advice.