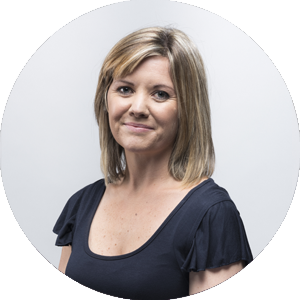 Gráinne Ní Bhraonáin
Actor: Brídín Nic Dhonncha
Family & Relationships: David Ó Laoire (husband), Mo Gilmartin (friend).
Occupation: Works in Loinnir.
Although regarded by others as a dotty "New Age" hippy, Gráinne is actually a very spiritual person. She is often quite naïve and innocent, and in some regards she's still a child at heart. She is not aftraid to speak her mind but would never intentionally hurt someone. She is a fantastic friend, and would do anything to help her mates, even if they didn't want the help she was offering. She often practices herbal medicine on them and her herbal cures, and likewise seaweed products, are well known to everybody.
Gráinne was always very attached to David, but she wasn't ready to admit that to herself. She left for London to attend a nursing course. Although life in London suited her well, she was pining for Ros na Rún, and especially for David. Everyone was very surprised when she landed home with her new boyfriend – a Kerry man that bore a striking resemblance to David! In the end herself and David got together and they married on the beach in Season 22.
Gráinne is environmentally conscious. She loves to be outdoors, walking the beach or collecting seaweed by the seashore. She is proud of her home turf and interested in preserving the surrounding countryside.
Gráinne works for Caitríona, in Loinnir, the local beauty parlor. She is very friendly with Mo and likes having a few drinks with her in Tigh Thaidhg.