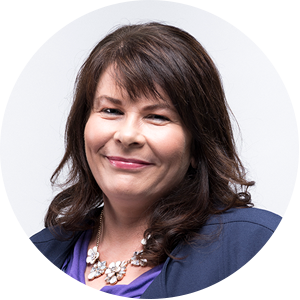 Laoise Fallon
Actor: Seosaimhín Uí Shúilleabháin
Family & Relationships: Peadar Ó Conghaile (father, deceased), Eibhlín (mother), Marcus (twin), Eric (partner).
Occupation: Works in Ros na Rún polytunnel
Laoise is a spirited and sociable individual. She has a great sense of humour and laughs a lot. She loves to be out of doors, digging and planting in the garden. She works in Ros na Rún's polytunnel. A competent worker when wielding a shovel, she'd be well able for any man in the area.
Laoise didn't meet her father, Peadar, until a couple of years ago. She grew up with her mother and stepfather, without Peadar even knowing that she existed. Peadar dated Laoise's mother a long time ago but he didn't know they had kids until he came across a letter from her, which he had never been given, informing him of her pregnancy. Shortly after this Laoise came to Ros na Rún to get to know her father. Although some of the Ó Conghaile clan were initially shocked to meet Peadar's 'new daughter', they accepted her and Laoise became very close with both Peadar and Máire.
She was very hurt when Peadar died suddenly, having only had a short time to spend with him. For a while after his death she felt alone and adrift, but the Ó Conghaile clan drew her close and showed her that she will always be at home in Ros na Rún.
Laoise and Superintendent O'Shea go way back. They were in college together and they've remained very friendly ever since.
When Laoise started dating Eric (Imelda's ex-husband) without the superintendent's knowledge, it put pressure on their friendship. Imelda was not at all happy when she found out about them. But their relationship has stood the test of time and having cleared the air, Laoise and Imelda are back to being friends once more.
Laoise lives with Micheál Seoighe and his daughter Réailtín. The three of them get on like a house on fire and Laoise is a good role model for impressionable teenager Réailtín.