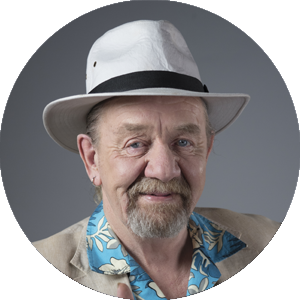 Peatsaí Ó Riain
Actor: Máirtín Jaimsie
Family & Relationships: Mo Gilmartin (grand-niece), Mack Ó Riain (nephew), Úna Ní Riain (niece).
Peatsaí left Conamara years ago to emigrate to America, where he worked illegally for twenty years. He came back to Ireland because of a condition in his father's will that stated that his sons had to be in Ireland to inherit any money or land. He had a younger brother, Mack's father, who he didn't get on well with.
Peatsaí and Tadhg don't have the best relationship and often bicker when they're together.