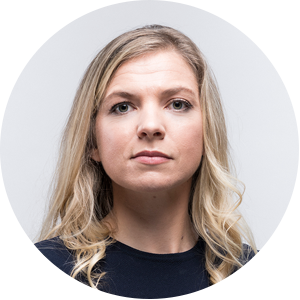 Sonia Ní Dhubhghaill
Actor: Neasa Ní Chuanaigh
Family & Relationships: Single, Sam (son), Dan (brother), Pádraig (ex-husband).
Occupation: Radio presenter
Sonia is a funny and loyal kind of person that has a witty side to her. She trusts in a small number of friends and she has a big interest in art and science. She is quite a curious person, which stood well for her while she was studying in college. She thrived on knowing new things. Sonia has no patience for nonsense and she likes things to be exactly how they should be.
She doesn't forgive very easily, a trait she inherited from her father. She is sceptical about men and is angered by the death of her mother at such a young age.
She married Pádraig and they had spent a few years together before finding out that Pádraig was unsure about his sexuality. She was heartbroken when she caught Pádraig in bed with her brother Dan, especially since they were married and had a child together. She decided to leave Pádraig, take her son and removed Pádraig from both their lives.
Sonia loves her son Sam so dearly and would do anything to protect him. When she found out that Pádraig had been making contact with Sam behind her back she went insane.
Sonia was in a coma after a car accident and Pádraig had to take care of Sam. When she recovered from the coma she was livid to learn that Sam had been spending time with the man that broke her heart.