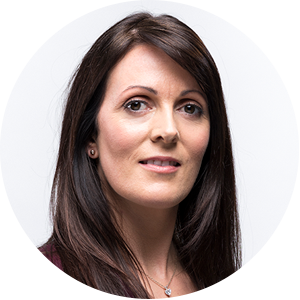 Úna Ní Riain
Actor: Yvonne Ní Laife
Family & Relationships: Aidan Ó Cualáin (Boyfriend), Mack Ó Riain (brother), Mo Gilmartin (daughter), Éilís (sister), Ollie (nephew), Peatsaí Ó Riain (uncle).
Occupation: Sergeant in the police force.
Beautiful and tough, Úna takes no prisoners. She is the third child in a family of four and does not get on particularly well with her two older sisters. However she has a close friendship with her younger brother, Mack, and is very protective of him. Hurt in love when she was seventeen, she gave up the product of that relationship, a baby girl, for adoption and is determined to never look back. Una has built an impenetrable wall which means her guard is never fully down in relationships. It will take someone very patient and understanding to penetrate her defenses. Una spent a year in college before leaving her course after making the decision to become a police officer. She then entered the Garda Training College in Templemore, determined to join the force and follow in her father's footsteps. After working as a garda for a while, Úna sat her sergeant's exam and passed with flying colours.
Una is young to be so high ranking in the Gardaí. She operates by the book and doesn't believe in bending the rules for anybody, even if it means making more enemies than friends. Úna is strong, competitive, ambitious and professional to a fault. Her achilles heel is her need to prove herself as an equal to men. Even after his death, Úna is still intent on impressing her father. Úna is a woman who takes her job very seriously and makes an effort to ensure that her presence is felt in Ros na Rún!
After years of avoiding Ros na Rún she has returned after finding out her daughter Mo is sick with cancer. She is making an effort to build a relationship with her daughter and wants to take car of her in her time of need.