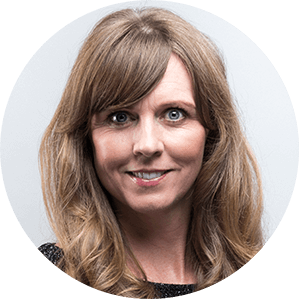 Berni Ní Neachtain
Actor: Fionnuala Ní Fhlatharta
Family & Relationships: Jude Uí Neachtain (mother), Evan Ó Conghaile (son), Máire Uí Chonghaile (ex-mother-in-law), Peadar Ó Conghaile (ex-father-in-law, deceased) Leanora O'Connor (niece, deceased), Andy Ó Neachtain (brother), Liam Ó Conghaile (deceased), David Ó Laoire, Micheál Seoige, Cathal Hennessy (deceased), Briain McDonagh
Occupation: Co-owner of Cúlchaint, the local Café.
Berni is ambitious and resourceful; she always wants to be successful in business and doesn't like anyone to get the better of her. Because of the difficulties she had at home she doesn't let herself go easily. This insecurity is one of the negative traits of Berni's personality. She can be defensive when dealing with criticism, although she herself can be very critical of others. It's important to her to keep up appearances at all times.
Berni married Liam, the love of her life, when she was quite young and was devastated when her marriage failed. She brought up their son Evan alone. Later, she married the kind and reliable Micheál but although she was fond of him, she never really loved him. Berni was never able to get over her love for Liam so inevitably that marriage also failed. Mícheál and Berni amicably divorced in Series 12.
Keeping up appearances is all-important, which is one of the reasons why her reaction appeared so petty and mean when she discovered the man she loved was a priest. (David)
In sraith 22 Berni started seeing one of Evan's friends, Briain and is still in a relationship with him today.