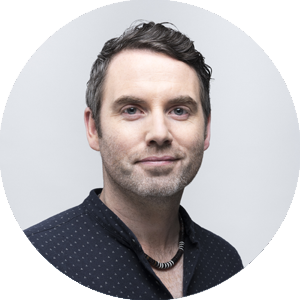 Niall Breathnach
Actor: Danny Mac Eachmharcaigh
Family & Relationships: Vanessa Breathnach (wife), Fia Ní Chonghaile (step-daughter), Liam Óg Ó Conghaile (son).
Occupation: Journalist
Niall is laid back and confident. He is very approachable and makes friends easily. He is inquisitive by nature and asks a lot of questions. He is very open as a person and has strong opinions but is able to express them without alienating or patronising others.
He has travelled the world over working as a journalist. When a job brought him to Australia, the laid back lifestyle stole his heart and he decided to stay there. It was there he met Vanessa. He fell madly in love with her, but his relationship with her daughter, Fia, was somewhat tense. When he was broken up with Vanessa he slept with Fia. This was a horrendous mistake and he was filled with regret. Fia went off travelling and Niall kept their secret under wraps. Niall did not know that Fia's child, Liam Óg, was his. Fia tried to keep the father's name a secret and she lied about his date of birth to try and throw Niall off the scent. But the story came out in the end and Niall is now living in Ros na Rún and spending as much time as he can with his little son.