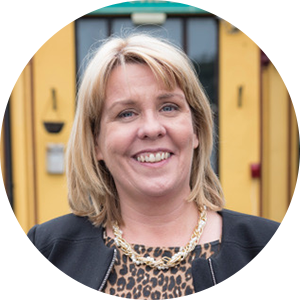 Noreen Mhic Aodha
Actor: Máire Uí Rabhartaigh
Family & Relationships: Katy Daly (daughter), Jay O'Connor (grandson), Deirdre Daly (daughter), Conall Daly (son), John Joe Daly (ex-husband), Ferdia Mac Aodha (husband).
Noreen is a level-headed, honest woman. She is a stong person and has a great work ethic. It was while working in a factory in Gaoth Dobhair that she first met John Joe, when she was only seventeen years old. They married young and had a family of three within a very short time. Loneliness overcame Noreen when she was left to her own devices at home with the kids while John Joe was working far from home.
Money was tight and John Joe would make efforts to earn a few extra bob with the odd scam or dodgy deal here and there. Noreen grew sick and tired of these shoddy deals and all the pretence, and little by little her heart was won over by a neighbouring man, Ferdia. Following a ferocious fight with John Joe he packed himself off to Ros na Rún, leaving Noreen, Ferdia and the kids together in Donegal. As a result Ferdia was more of a father to the children during their younger years than their own dad was.
Noreen and John Joe have made peace in the last number of years, now that their daughters are living in Ros na Rún. She couldn't care less about his scams now that she has nothing to do with them!